Senior Platform Engineer
Help us make a big green dent in the universe. We're on a mission to drive the global renewable energy revolution, and we need loads more people to help us make our vision a reality.
About Octopus Energy and Kraken
Since 2015, Octopus has been on a mission to bring affordable, green energy to the world. With the help of our in-house developed technology platform, Kraken, we've become the 4th largest energy supplier in the UK, opened retailers in 7 other countries, and licensed our software to retail giants including E.ON in the UK and Origin Energy in Australia. We've reinvented energy products with smart, data-driven tariffs to balance customer demand with renewable generation - and we're the biggest investor in renewable generation in the UK.
We've since expanded our tentacles and we are now looking for a Senior Platform Engineer, based in Australia or New Zealand. Our main hubs are in Melbourne and Wellington, it's not a requirement to work there but is a requirement to be based in either country. Specifically, we're looking for someone to join the team and help us build and scale "Kraken", a cloud-based energy platform for interacting with both consumers (via the web, mobile and smart-meters) and the industry (e.g. data flows, consumption forecasting, trading on the wholesale market).
Our team
All technology is written and maintained by a multi-discipline engineering team of around 300 people globally. This includes server-side, client-side, and mobile engineers working closely with UX experts, copywriters and designers. We follow a Kanban-like approach, using Google docs and Asana to specify and manage work; Github, CircleCI, Kubernetes and Terraform Enterprise as part of an immutable-infrastructure, continuous delivery pipeline; and Datadog, Sentry and Cloudwatch to measure performance and monitor production.
Our technology
On the server-side, we mainly use Python. Most of our websites are powered by Django, Django-REST-framework and GraphQL. We use Celery, RabbitMQ and SQS for background processing and have a data platform that uses Pandas, Numpy and Jupyter for analysis and forecasting. We are heavy users of AWS. We host our applications in Kubernetes (EKS) and on EC2 and deploy and manage them with Helm/ArgoCD, or Packer/Terraform. On the client-side, we use React, Redux and SASS with increasing amounts of Next.js; our mobile apps are built using React Native.
What you'll do...
Identify, design and lead on initiatives that help us scale
Support, maintain and expand our AWS infrastructure
Ensure our systems and services are both reliable and performant
Collaborate with Developers on new features and services
Work with the Security team to ensure that the platform is secure
Help solve interesting and difficult problems. There's a great opportunity for disruption in the global energy market 
What you'll have:
Excellent Linux skills. Our services run on Linux, so you'll need to be confident administering and troubleshooting Ubuntu and/or CentOS
Good experience with AWS. We use a lot of different AWS services and not just the standard few.
Terraform. We use Terraform Enterprise to roll out changes to our cloud
Python and Django (or equiv. Web framework)
PostgreSQL, or similar RDBMS, particularly in Amazon RDS
Docker and Kubernetes. We use Amazon EKS.
A good understanding of troubleshooting distributed systems
Experience managing and supporting a large scale internet facing service
Plus experience in the following would be a bonus:
Networking knowledge, particularly routing and VPNs
An awareness of security processes and DevOps security tools
Experience with RabbitMQ, or other messaging queues
Celery and async processing
An understanding of Data Science / Big Data tooling and methods
What you will love about us
Our company culture - We are organisation where people learn, decide, and build quicker. Where people work with autonomy, alongside a wide range of amazing co-owners, on projects that break new ground. We want your hard work to be rewarded with perks you actually care about! We won best company to work for in 2022, on Glassdoor we were voted 50 best places to work in 2022 and our Group CEO, Greg has recorded a podcast about our culture and how we empower our people.
Flexible working environment - genuine work life balance here, we are in the top 5 companies in the UK, we treat you as a human, and do our best to make work and life merge smoothly together 
Equity Options Scheme - you own your own part of the business, share options in the whole Octopus Energy Group so we all work together towards success 
Office - have a certain tech requirement? We'll do our best to get it. We also have drinks, snacks and a coffee machine at the WeWork office space.
Your development is important - we support and help with development including internal and external courses, learning, study support etc, all bespoke to you 
We're looking for someone who thrives on solving tough problems. Someone who can challenge those around them, and be challenged, while delivering delightful experiences for our internal and external customers. 
If this sounds like a great opportunity and you live in Australia or New Zealand but you are based outside of Melbourne or Wellington, we are also open to remote working 🏠
If this sounds like you then we'd love to hear from you.
Studies have shown that some groups of people, like women, are less likely to apply to a role unless they meet 100% of the job requirements. Whoever you are, if you like one of our jobs, we encourage you to apply as you might just be the candidate we hire. Across Octopus, we're looking for genuinely decent people who are honest and empathetic. Our people are our strongest asset and the unique skills and perspectives people bring to the team are the driving force of our success. As an equal opportunity employer, we do not discriminate on the basis of any protected attribute. Our commitment is to provide equal opportunities, an inclusive work environment, and fairness for everyone.
You must be logged in to apply to this job.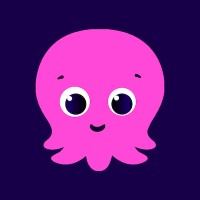 Here to make a big green dent in the universe.